Multi-apartment modern residential house in Samgori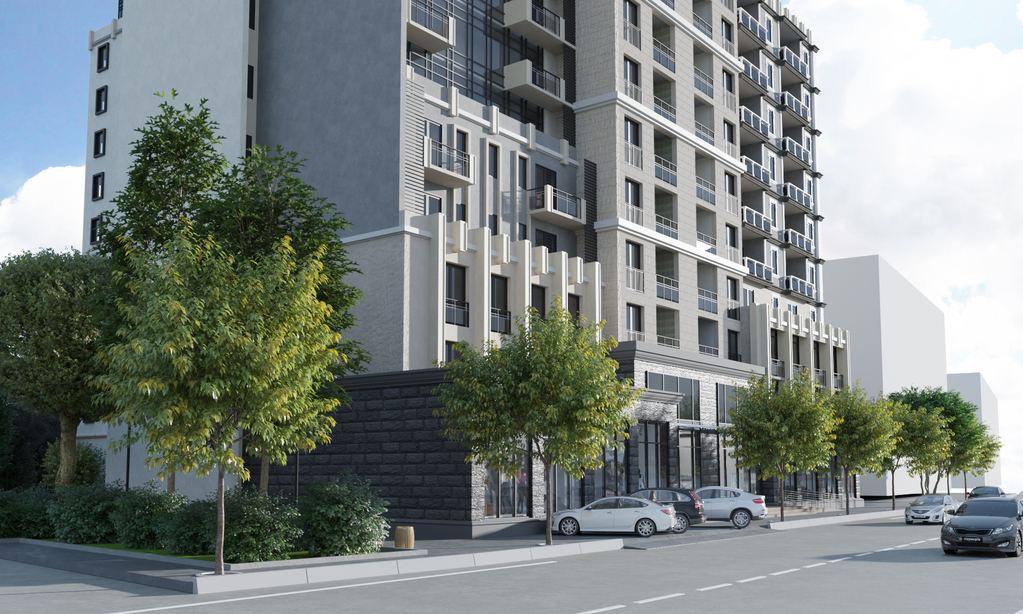 About the project
The Samgori apartment building is a twelve-store modern building with parking.
Commercial areas are located on the ground floor, residential areas are distributed on the remaining floors.
The facades are designed in a modern style with ventilated facades on the main part of the building. It also contains various decorative elements that make up the main architectural appearance of the building.
Duplex apartments are located on the top floors of the building.
Due to the lack of a recreational zone on the territory, a recreational zone with landscaped areas is provided on the roof of the building.