A Private House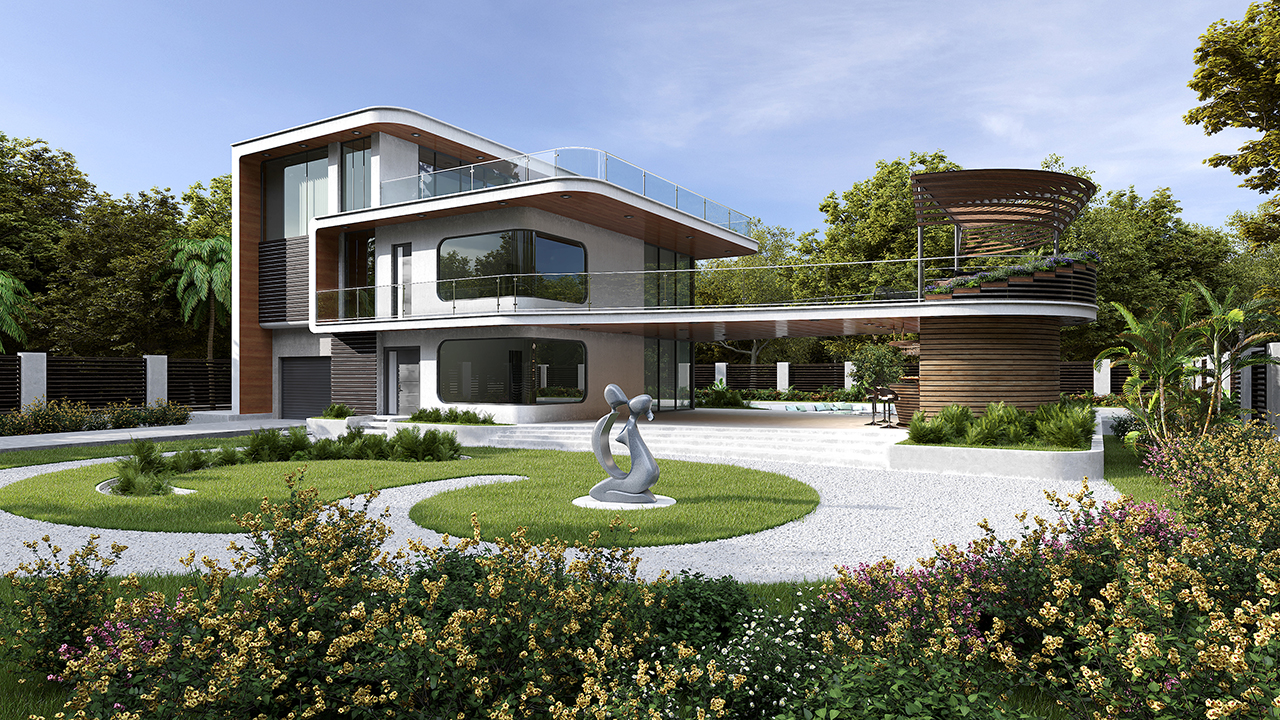 Enhancing the natural beauty of space without losing its environmental benefits is one of the main challenges of designing a multi-functional, appealing and modern apartment. Generally, the design of the project at hand should suit its surrounding environment. As Zaha Hadid said, "architecture should be able to excite you, to calm you, to make you think."
It is also said by Frank Lloyd that "We shape our buildings, and afterward our buildings shape us." For him, geometry was the primary building block of nature. For him, the objects we see in nature, later on, become a part of our reality.
About the project:
The 3-story private house is located in the mountains and surrounded by greenery. There is a terrace on the third floor and a small bridge on the second floor connects it to the other half of the building. On the ground floor under the pergola is a bar area.
The building's design evokes a sense of calmness and ensures a balance between nature and men. The use of glass and warm colors to blend with wood enhances the feeling of harmony. An open courtyard with its distinctive colors and decorative elements makes the whole space even more lively.