Multi-apartment house in Samgori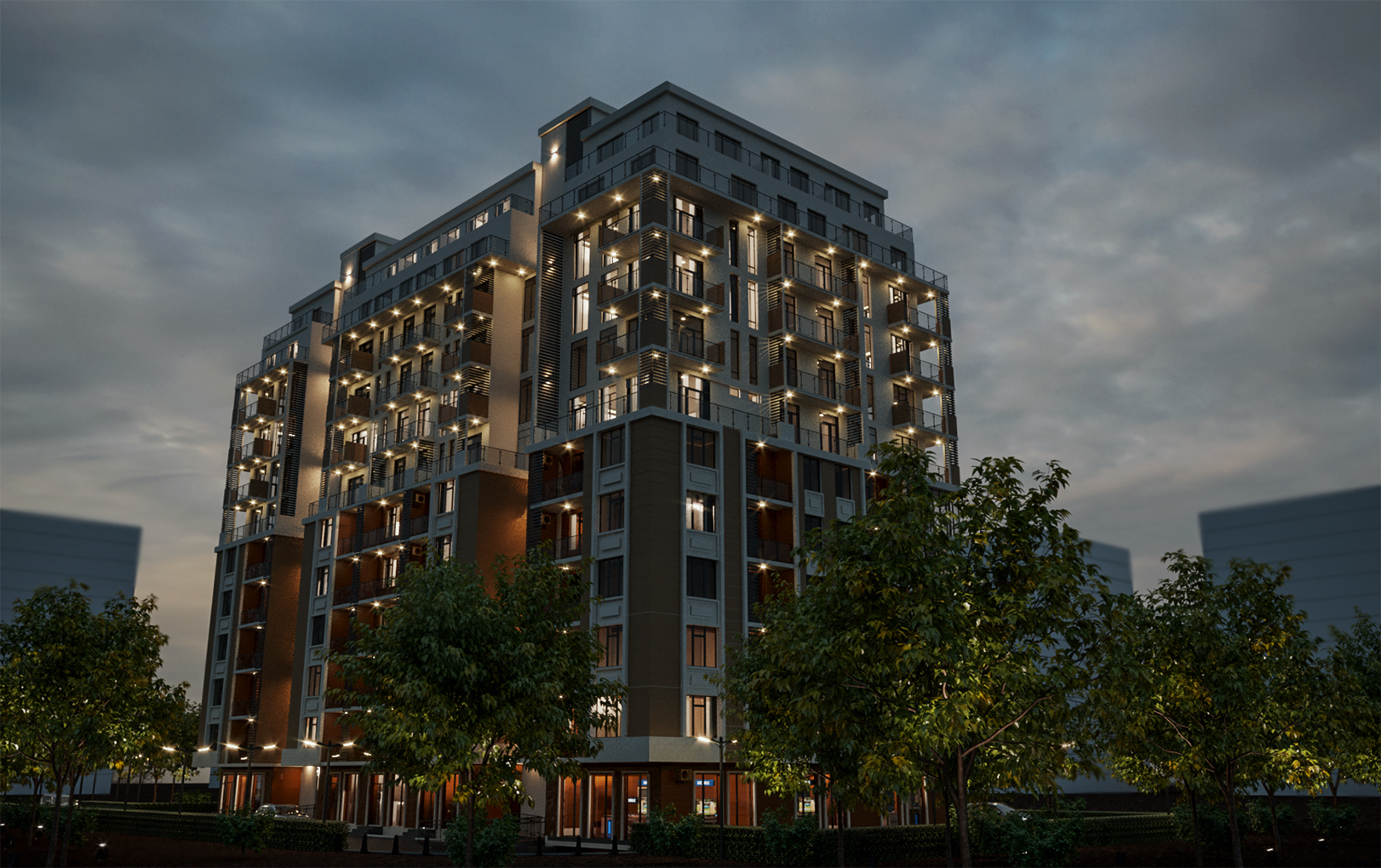 About project:
An apartment building in Samgori is a twelve-story building with underground parking. It includes both residential and commercial premises. Summer spaces are presented in the form of terraces and balconies.
Materials used:
Environmentally friendly materials are used on the facades and the house is mainly made in three colors.