Bauhaus style interior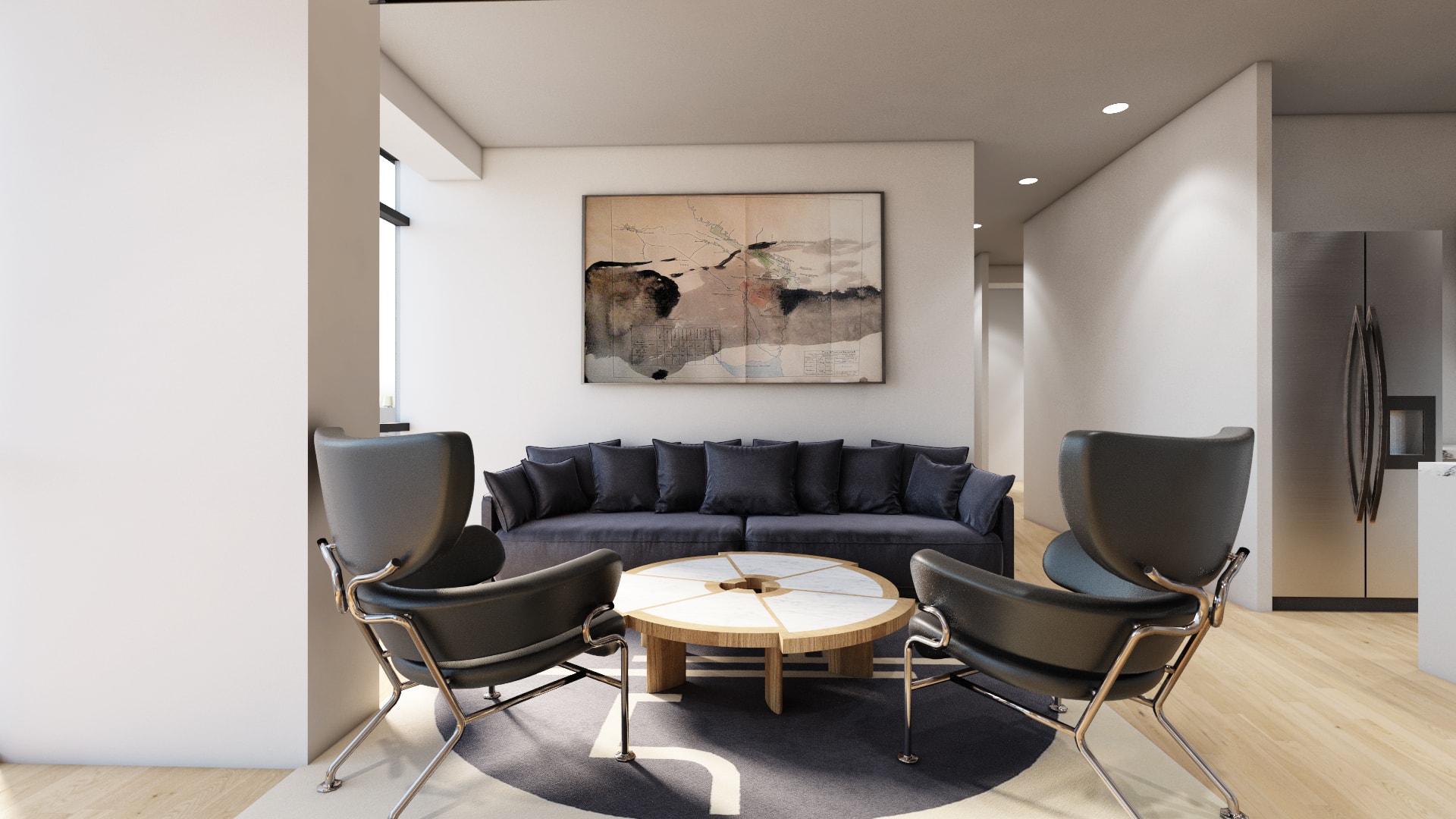 Bauhaus style is one of the styles of modern architecture. The Bauhaus architectural style incorporates the practicality and social goals of art. Despite of this, everything must be functional, it is essential to maintain symmetry.
Its main purpose is to make the most of your living space, with less décor and extra design.
The lighting should be plain and sophisticated, with little accessory.
This style also had a huge impact on the mass production of furniture, and the designers took care to create beautiful, comfortable and affordable items that would utilize modern materials.
Main Features
Built-in metal frame cabinets were first used in Bauhaus-style design
Every accessory and attribute should be functional and practical. Room decoration is considered not as accessories and decor but free space. Each detail in this style is suited to human comfort.